428 Cobra Jet Exhaust Manifold Heatshield & S-Tube Riser 68-70 Mustang Shelby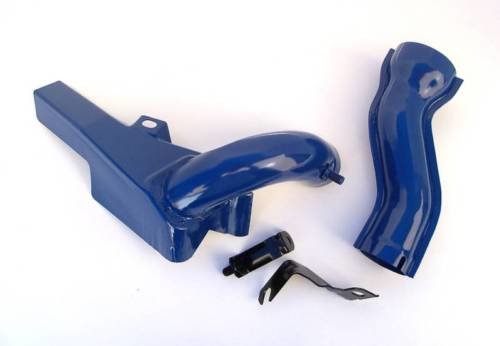 428 Cobra Jet Exhaust Manifold Heatshield & S-Tube Riser 68-70 Mustang Shelby
SEMO Classic Mustang Combo Special!!
Concours Quality Reproduciton of the Exhaust Manifold Heatshield and Heat Riser or "S-Tube" for 428 Cobra Jet/Super Cobra Jet. A must have set of pieces for any concours restoration. Correct for 1968-1970 428 Cobra Jet equipped Mustang, Shelby, Cougar and other high performance vehicles. Hardware is not pictured but is included!
COMBO includes, Heatshield with Brackets, Heat Riser or "S-Tube" and hardware as well as FREE SHIPPING within the US.