Throttle Cable Bracket - 1969/1970 Boss 302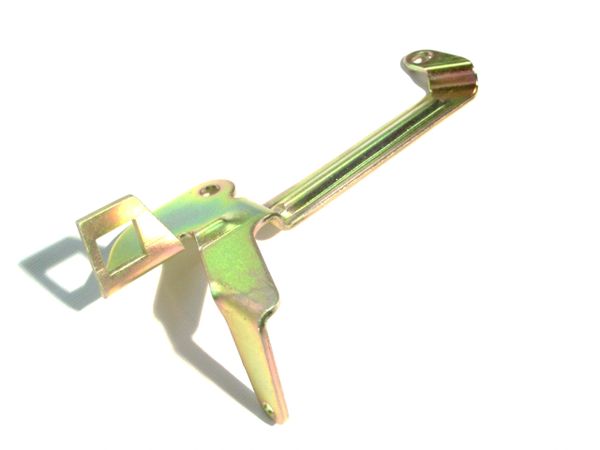 Throttle Cable Bracket - 1969/1970 Boss 302
Accelerator Cable/Spring Bracket as used on 1969/1970 Boss 302.
Mounts to 2 rear studs on carburetor plate, holds accelerator cable, and has correct perch for the return spring. There is a minor difference in the "ribbing" of these brackets, but this has not resulted in any points being deducted in MCA Concours Trailered. 
These brackets have CORRECT DYE ZINC  finish.